The month of May is recognized as Asian American and Pacific Islander Heritage Month in the U.S. and Asian Heritage Month in Canada  – a time to honor and celebrate the lives, contributions, and diverse cultural traditions, identities, ethnicities and religions of Asian and Pacific Islander Americans and Canadians, and foster a better understanding of our countries' histories. We also recognize and celebrate Asian and Pacific Islander American and Canadian leaders, practitioners, and advocates and their work to advance social justice and community mental health.
We must also address the inequities faced by Asian and Pacific Islander Americans and Canadians. Last month, a terrible act of violence took the lives of eight people in Atlanta, Georgia – but the attack occurred in the context of a larger wave of targeted, anti-Asian harassment and violence in the U.S., Canada, and worldwide over the course of the last year. As Adlerians who speak out and act against oppression, we want to share resources and ways to help combat this violence, hate, and marginalization.
We encourage everyone across the Adler University community to learn, celebrate, and take action.
History and Celebration
Jeanie Jew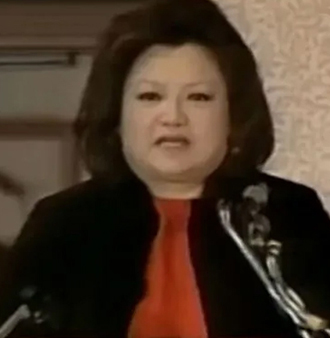 Jeanie Jew is credited for leading the charge to officially recognize the contributions of Asian Americans and Pacific Islanders in U.S. history. A former Capitol Hill staffer and board member of the OCA-Asian Pacific American Advocates, she attended the U.S. Bicentennial celebrations of 1976. She was concerned by the lack of recognition of the contributions and work of Asian Americans and Pacific Islander Americans who helped shape U.S. history. She wanted people like her great grandfather M.Y. Lee, who immigrated from China in the 1800s and helped build the Transcontinental Railroad, to be celebrated. She also wanted to bring recognition to those who, like Lee, were victims of anti-Asian hate and violence.
She spearheaded a nationwide campaign to call for recognition and brought the idea to U.S Representative Frank Horton of New York. Rep. Horton and Rep. Norman Yoshio Mineta of California introduced a bill in 1977 that led to the creation of Asian Pacific American Heritage Week. In 1992, May was permanently designated as Asian Pacific American Heritage Month. The month commemorates the arrival of the first known Japanese immigrant to the U.S. in 1843 and the completion of the Transcontinental Railroad in 1869. President Obama officially changed the name to Asian American and Pacific Islander Heritage Month in 2009. Read more from Asian Pacific American Heritage and Time.
Kiyoshi Patrick Okura, Ph.D., (1911-2004)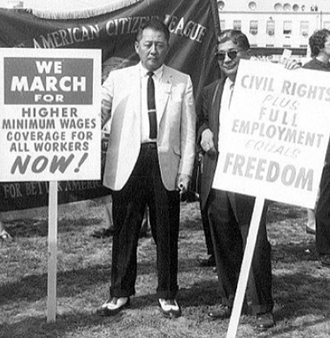 Dr. Okura was a leader in the mental health field and a prominent activist for the rights of Japanese Americans. He was the first Asian American to receive a master's degree in Psychology at UCLA. Born in the South Bay area of Los Angeles, Okura was one of 120,000 Japanese Americans held in internment camps during World War II. He and his wife were eventually given passage to travel to Nebraska and work for Boys Town, a nonprofit that cared for children, where he worked as a staff psychologist for 17 years. Dr. Okura later worked for the state of Nebraska as a psychologist until 1970 and later for the National Institute of Health in Washington, launching programs for minoritized communities.
In 1988, he and his wife co-founded the Okura Mental Health Leadership Foundation to provide leadership development for young professionals. Dr. Okura also served as president of the Japanese American Citizens League. As a result of his internment, Okura was granted a $20,000 check in 1990, which he used to fund efforts to educate Asian American mental health professionals. In 2002, Dr. Okura was honored with the Lifetime Achievement Award by the American Psychological Association. Read more from the Seattle Times and the American Psychological Association.
Vivienne Poy, Ph.D., (1941 – Present)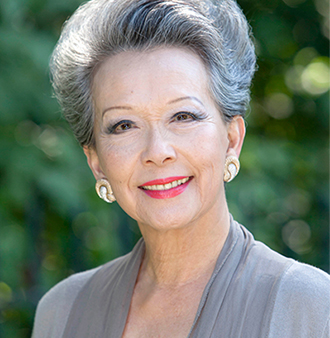 "Asians were never [formally] recognized.…I thought it was time after all that we have done collectively in the past three hundred years. We helped to build Canada as a nation."
Senator Poy is a notable businesswoman, author, historian, and philanthropist who served in the Senate of Canada for fourteen years. When appointed in 1998, she became Canada's first Senator of Asian descent. As Senator, she focused on numerous social justice issues, including gender equality, multiculturalism, immigration, and human rights, specifically ensuring the inclusion and recognition of Asian Canadians.
Senator Poy was instrumental in establishing Asian Heritage Month. In 2001, she proposed a motion to formally acknowledge the contributions of Asian Canadians to the country's history. A year later, the Government of Canada signed an official designation to recognize Asian Heritage Month. Read more from Radio Canada International and Canadian Immigrant.
Durai Pal Pandia, Ph.D., (1906 – 1999)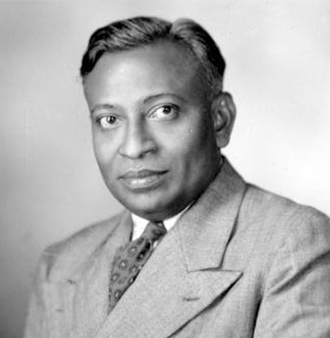 Dr. Pandia was a lawyer best known for his advocacy to ensure Indo-Canadians received the right to vote in municipal, provincial, and federal elections. He was born in Madras, India and studied law, and earned a Ph.D. in the U.K. In 1939, Dr. Pandia traveled to Canada as part of a lecture series, where he became acquainted with Kartar Singh and Kapoor Singh Siddooo, and other Sikhs who were advocating for immigration and civil rights for Indian immigrants. He is credited for convincing mayors in British Columbia to pass a resolution to give immigrants from India the right to vote in municipal elections. Less than a year later, they were also allowed to vote in provincial and federal elections.
Dr. Pandia also worked with the Sikh community to help secure amnesty for more than 200 people facing deportation. His passion was working with and advocating for equity and rights for Asian immigrants, regardless of their religious beliefs. When India achieved independence in 1947, he was offered the position of Indian High Commissioner to Fiji but declined, electing to stay in Canada. He opened a private practice in Vancouver in 1950, where he often took clients pro bono. Read more from the Vancouver Sun and 100 Year Journey.
Learn and Support
Resources and Events
Read and Watch
Take Action
Organizations to Follow and Support