Adler University will host its annual Excellence in Teaching Awards Ceremony on Tuesday, May 17 at 1 p.m. CDT. Members of the Adler community are invited to attend the virtual event and breakout sessions from award-winners Seema Saigal and Christina Biedermann.
The Excellence in Teaching Award recognizes Adler University faculty who exemplify instructional expertise, creativity, and innovation in their on-site or online classrooms and demonstrate engaged learning that is challenging and relevant for their students.
This year's award winners are: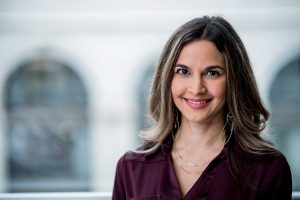 Seema Saigal, Ph.D.
Associate professor, Doctor of Psychology in Clinical Psychology program
Session: S Stands for Secret Sauce: A Strengths-Based Approach to Teaching
Saigal is a licensed clinical psychologist and has been a faculty member at Adler for nearly 10 years. Her approach to teaching is radically affirming and empowering as she guides students in finding their signature strengths or "secret sauce". She utilizes a multi-media approach to instruction and creates fun, energetic, and engaging classrooms while setting a high bar for academic excellence, rigor, and critical thinking. Saigal is also dedicated to student mentorship and fosters caring and connected classrooms where diversity is honored and celebrated.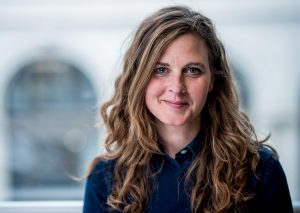 Christina Biedermann, Psy.D., ABAP
Assistant professor, Doctor of Psychology in Clinical Psychology program
Session: Review and Reflect: An Approach to Teaching Clinical Writing
Biedermann has been at Adler University for three years. She is a practicing clinical psychologist and psychoanalyst, as well as a clinical associate faculty at the Chicago Center for Psychoanalysis. Her interest in teaching comes from her desire to prepare students to do meaningful work. Both inside and outside the classroom, she actively fosters relationships with students through mentorship and support, while challenging them to undergo the educational and developmental processes required to become effective and ethical clinicians.
Vice President of Academic Affairs Wendy Paszkiewicz will present awards prior to the sessions.