Adler University welcomed representatives from RBC Foundation on Sept. 8 to celebrate a $25,000 grant dedicated to helping the Adler Community Health Services (ACHS) Vancouver's efforts in providing mental health care to area youth and young adults.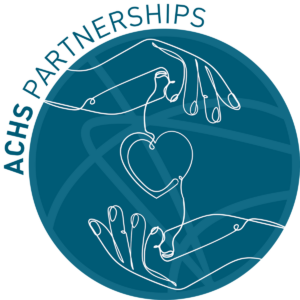 The one-year gift from the Youth Mental Well-being Project to the Adler University Vancouver Foundation will be allocated to ACHS Vancouver's work at two of its community partners — LaSalle College and Mount Pleasant Neighbourhood House.
"We are extremely proud to be recognized for our work through Adler Community Health Services through this grant to the University's Vancouver Foundation," said Brad O'Hara, Ph.D., executive dean of the Vancouver Campus. "This grant from RBC Future Launch ensures that our community-embedded training and mental health services continues to grow in Vancouver."
A 2022 report by the Mental Health Commission of Canada and the Canadian Alliance of Student Associations found that 75% of mental health-related problems are first diagnosed between the ages of 16 and 24. However, only 1 in 5 youth with a mental health illness get access to the care they need, according to the RBC Foundation.
"We recognize the importance of mental well-being on a young person's ability to achieve success, and their success directly impacts the strength of our workplaces, schools, and communities," said Mark Beckles, RBC vice president of social impact and innovation. "Through our partnership with Adler University, RBC Future Launch will provide mental health support and services to help address barriers, including the low recognition of early signs and symptoms of mental health struggles, a lack of peer support networks, and a disconnected system of care."
With the grant, ACHS Vancouver plans to deliver free substance-use and mental health intervention and prevention services to youth aged 13-25 at both Mount Pleasant and LaSalle. Youth at both locations are predominantly people of color (73%) and immigrant populations (65%) from the Middle East and Southeast Asia who are experiencing acculturation adjustment and school performance difficulties.
At LaSalle, a team from ACHS Vancouver, including doctoral interns and practicum students, provides a series of mental health programs on campus. These services include individual therapy and group sessions, conducting screenings and assessments, offering social support, and developing wellness and educational programs — for students and faculty — that help demystify and destigmatize mental health care.
At Mount Pleasant, ACHS Vancouver's work includes providing individual counselling and art therapy, plus psycho-diagnostic assessments to young refugees, immigrants, and newcomers to Vancouver. Mount Pleasant Neighbourhood House plays a distinct role in its community, taking a grassroots approach to service delivery and partnering with local organizations, including ACHS, to deliver mutually beneficial resources.
Funding support from RBC would allow these vital services at both partner sites to remain free and cover test protocols and kits needed to perform psychological testing for socioemotional and educational assessment. Following the Sept. 8 cheque presentation, RBC Branch Manager Robert Morehouse and RBC Financial Advisor Michael Gibson toured the Vancouver Campus.
"We have so much to offer," said Dr. O'Hara. "And we are grateful to the RBC Foundation for their commitment to our students and the mental well-being of our community."